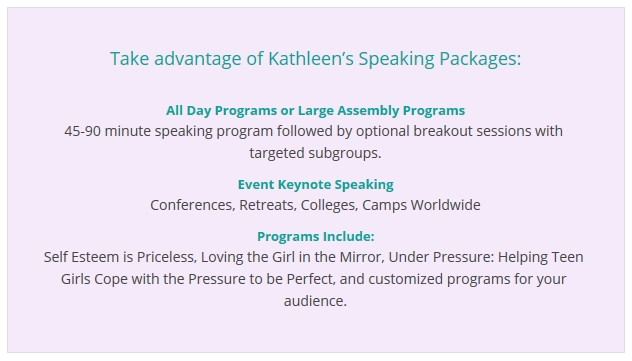 Take advantage of Kathleen's Speaking Packages:
All Day Programs or Large Assembly Programs
45-90 minute speaking program followed by optional breakout sessions with targeted subgroups.
Event Keynote Speaking
Conferences, Retreats, Colleges, Camps Worldwide
Programs Include:
Self Esteem is Priceless, Loving the Girl in the Mirror, Under Pressure: Helping Teen Girls Cope with the Pressure to be Perfect, and customized programs for your audience.
---
For any inquires, booking Kathleen or just to say hello!
Please use the form below.